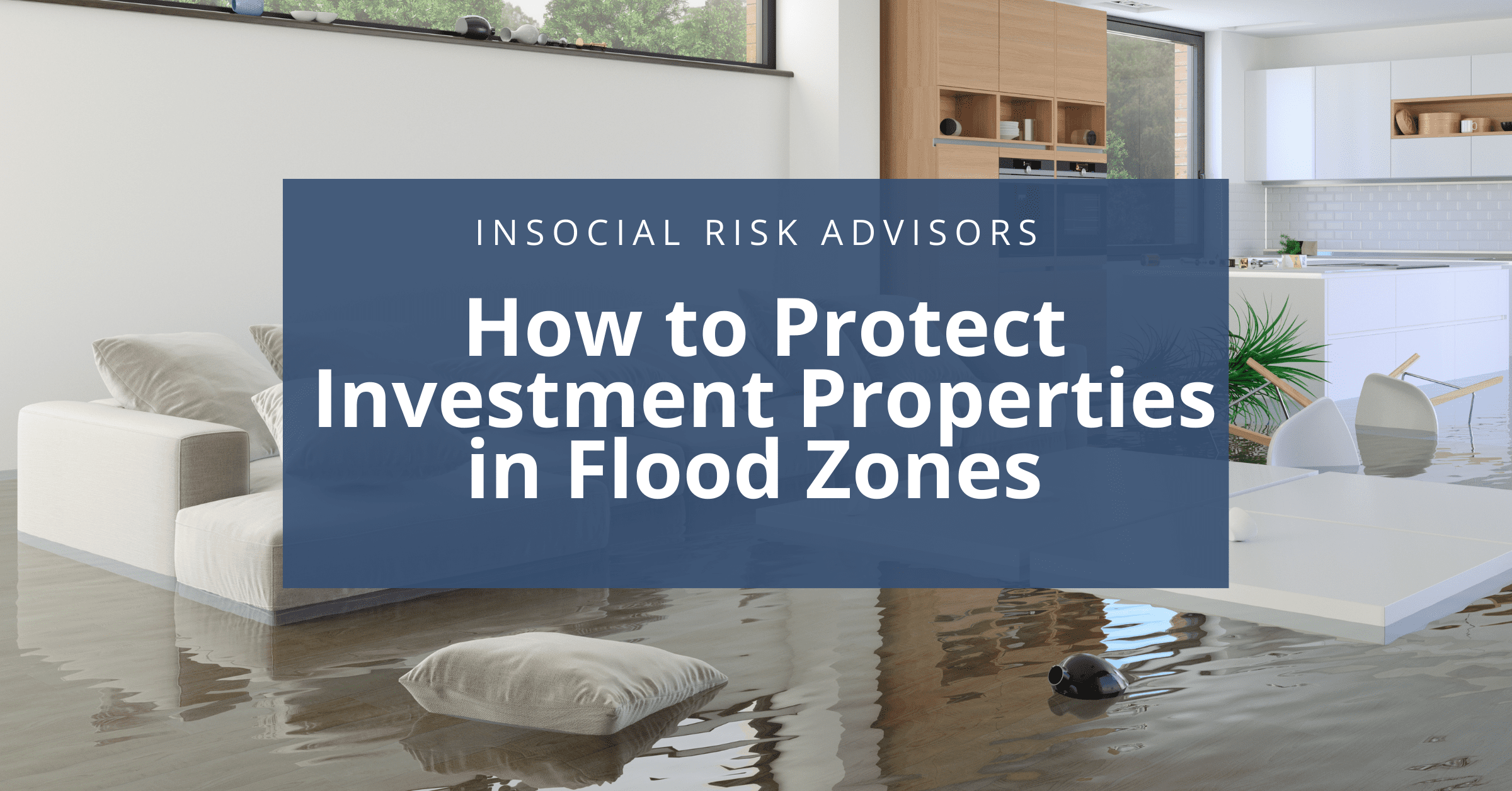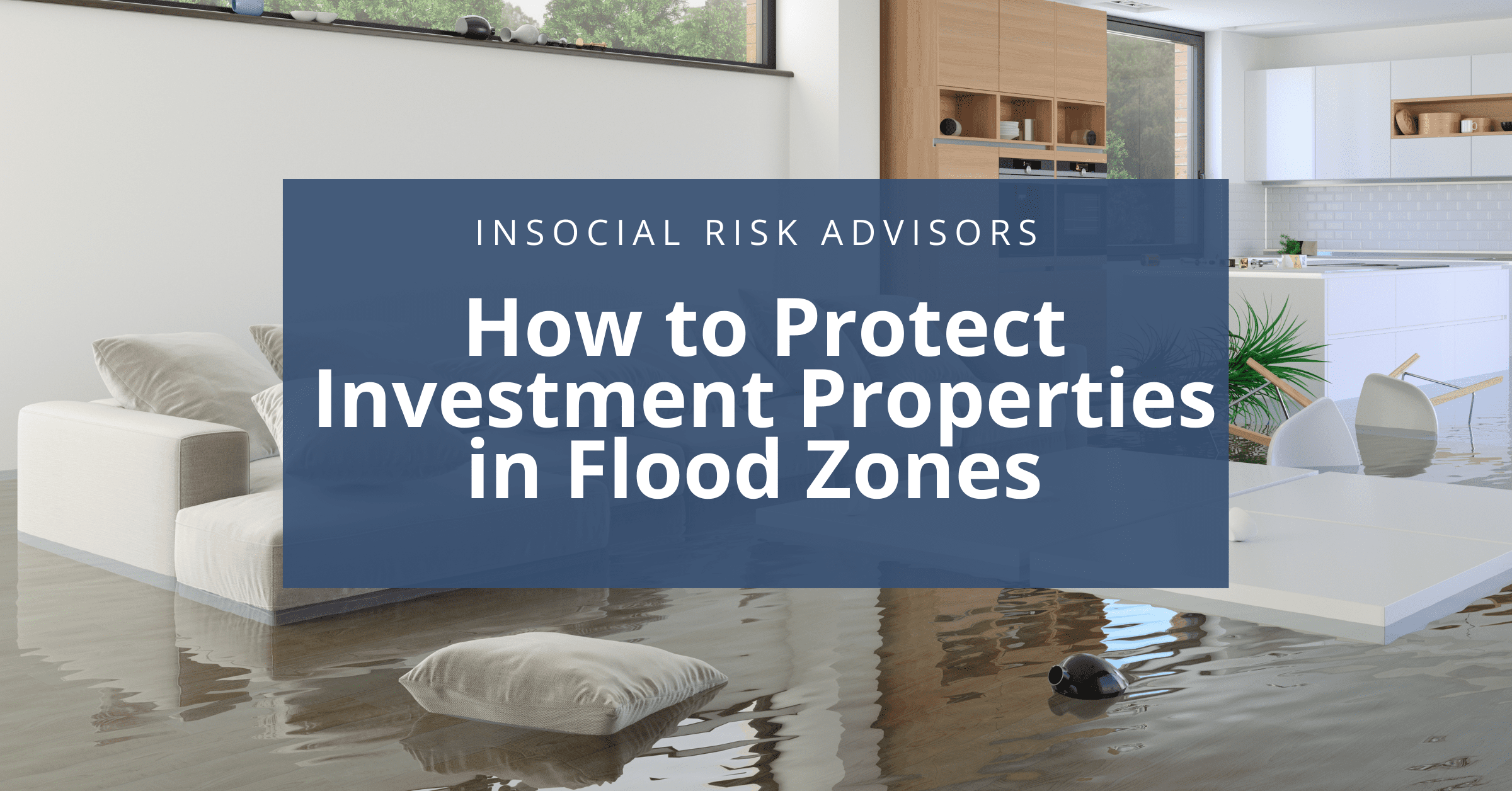 Investors in real estate used to talk about the "100 Year Flood." Lake house properties, properties close to the ocean or a river, and even properties in low lying areas were expected to have water occasionally. However, a big flood was said to be a rare occurrence.
Fast forward to 2022, and in many areas, the "100 Year Flood" happens every five to ten years. Regardless, people still want to live and rent houses and condos in these areas, as they are often in sought after, beautiful places. As a result, having an investment property in a flood zone is something that just happens now, and it is good to be prepared and understand your protection options.
So, let's discuss how to protect your investment properties in flood zones.
What is a Flood Zone
To begin, what is a flood zone?
A flood zone is a defined geographic area that FEMA has labeled according to its level of flood risk.

Houses in higher ranked flood zones will have a greater chance of flooding.
Flood Zone Designations
So, how are flood zones determined? To start, there are three main types of FEMA Flood designations that you will find on a Flood Insurance Rate Map (FIRM).
Special Flood Hazard Area (SFHA)
Moderate Flood Hazard Areas
Minimal Flood Hazard Areas
Special Flood Hazard Areas (SFHA)
As an investor, you will want to pay close attention when purchasing a house in the SFHA – Special Flood Zone Hazard Areas. These are the areas that coined the phrase, the "100 Year Flood." What this technically and historically means is that there is a 1% chance, every year, of a large flood event.
So, we would expect a flood around once every hundred years. However, with our recent weather changes, these areas have seen increased activities in the kinds of weather events that cause catastrophic flooding.
The US Government labels SFHA Zones: Zone A, Zone AO, Zone AH, Zones A1-A30, Zone AE, Zone A99, Zone AR, Zone AR/AE, Zone AR/AO, Zone AR/A1-A30, Zone AR/A, Zone V, Zone VE, and Zones V1-V30.
Moderate Flood Hazard Areas
Just like the SFHA has its 100 Year Flood, the Moderate Flood Hazard Area has its 500 Year Flood. This means that if you buy a house in this area, your property will have a 0.2 percent chance of flooding each year. So, you can expect a catastrophic flood event once every five hundred years.
FEMA labels zones in the Moderate Flood Hazard Areas and either Zone B or Zone X (shaded).
Minimal Flood Hazard Areas
Finally, if you are buying a home in a Minimal Flood Hazard Area, you are less likely to experience a flood than in the other two flood areas. These are usually in areas of much higher elevation and FEMA labels them either Zone C or Zone X (unshaded).
How to Use the FEMA Flood Zone Map
As a property investor or manager, it is important to know how to use and understand the FEMA Flood Zone Maps. (Your insurance agent and your financial lending institutions already know how to use these maps to gauge the amount of risk your investment is exposed to, so you should understand them too.)
Where to Find the Map
To access the FEMA Flood Map and type in your property address, please visit this page.
Notes on the FEMA Maps
FEMA flood maps will show you any area's risk of flooding according to its
Flood zone

Floodplain boundaries

Base flood elevation
Then, FEMA will add in even more hazards and variables into their zoning calculation. According to FEMA, these include:
Flood frequency

Flood types, including:

River overflow

Storm surge
Coastal erosion
Heavy rainfall
Distance to a water source
Elevation
Cost to rebuild the structure
According to FEMA, all of these variables are considered to help the government and insurance carriers to calculate the costs of providing insurance to real estate investors and homeowners that want to live in that area.
In what Areas and Zones Do I Need Insurance for my Property?
No one's flood risk is zero, but not everyone has to carry flood insurance.
According to the government, you may be required to carry flood insurance if:
Your bank requires it. Mortgages backed by the US Government in high risk areas are required to have flood insurance. In addition, some banks require it regardless of zone status or government mandate.

You have received Federal Disaster Assistance and still reside in a flood risk zone.
Just remember, even if you are not in a high or medium risk flood zone, there are still weather related, system related, and random events that can cause your property to flood. These could include, broken or frozen pipes, sump pump failures, clogged drainage systems, flash floods, rain storms, fast melting snow, broken water mains and sewer back-ups.
According to FEMA, "…from 2014 to 2018, policyholders outside of high-risk flood areas filed over 40 percent of all NFIP flood insurance claims and required one-third of federal disaster assistance for flooding."
Will Regular Homeowners or Property Insurance Cover Flooding?
In most cases, your regular homeowners insurance or commercial investment property insurance will not cover flooding. So, flood insurance is another way to rest assured that your property is protected.
Where Do I Get Flood Insurance For My Investment Properties?
To cover your flood risk on your investment properties, call your insurance agent to see what policies and companies are available in your area.
Frequently Asked Flood Questions
Finally, let's look at some of the most frequently asked flood insurance questions we hear from investors and property managers.
Are houses in flood zones valued less?
Sometimes, but sometimes not. It very much depends on where the house is located. If the house is on a beach – overlooking a lake, ocean or river – it could still be considered prime real estate. There are some areas that are designated flood zones that have no other natural appeal, and these areas may be devalued.
Are houses in flood zones harder to sell?
Just like the last question, this all depends on the property itself and your location. If the property is in a desirable area it is more likely to still sell easily. Also, if the property has built-in flood precautions, it will also make it easier to sell.
Do x zone flood zones require insurance?
Flood Zone X are in the Minimal and Moderate Flood Hazard Areas, and zones in these areas (Zone C, Zone B or Zone X (shaded or unshaded) typically do not require flood insurance. However, as we discussed earlier in this article, just because flood insurance is not required doesn't mean you shouldn't consider buying it. Besides natural flooding, there are many other ways to get water in your house. Even half an inch of water can ruin a home's floor.
What US states have the most flooding?
According to USNews, these are the ten states that are most at risk for flooding:
Georgia

Massachusetts

North Carolina
South Carolina
Virginia
New Jersey
New York
California
Louisiana
Florida
USNews also reports that 3.9 million homes in America are at risk of flooding in the next century. The cause of the flooding will be due to a one foot sea level rise, so these are all coastal homes.
If you are a real estate / property investor in a coastal town, especially in one of these ten states, it would be a very good idea to purchase flood insurance if it is available. (Flood insurance may not be affordable or available in some areas as the risk is too great for the government or any private company to insure.
Besides insurance, what can you do to protect your house from flooding?
Property owners and real estate investors have been getting creative on how to protect their investments in flood zones. Some of the ways that you can protect your home and investments include:
Raising houses and elevated houses in flood zones

Building floating houses in flood zones

Choosing house boats and other temporary or water ready assets

Finding Federal programs to subsidize pay for elevation of houses in flood zones
Installing hydraulic lifts for houses in flood zones
Finally, keep in mind that whenever you are looking at these creative options, you must first check to make sure the Federal Government Flood Insurance Plans will still cover your property. Some house adjustments will make your property ineligible for federal insurance.
Conclusions
Holding property in a high-risk flood zone is not ideal. However, it often still makes sense for investors. Making sure that your property is insured and protected is the best way to keep your assets safe for years to come.